Butchart Signature Series
Current work is inspired by my visit to Butchart Gardens in Victoria, British Columbia, Canada during the Fall of 2018.
Surrounded by incredible color, flowers, rock formations and waterfalls, I felt immersed in a dream world. As I reflected on the experience, I was inspired to express it in cast glass. Solid columns infused with a profusion of delicate petal-like forms and foliage.
Focusing on the light properties of glass and how light penetrates it and refracts from within, I work in a way that the light itself becomes an integral element of the structures. To me, these floral abstractions embrace the beauty and preciousness of life. I see the resulting light-space from within as an affirmation of how the natural world and the man made coexist.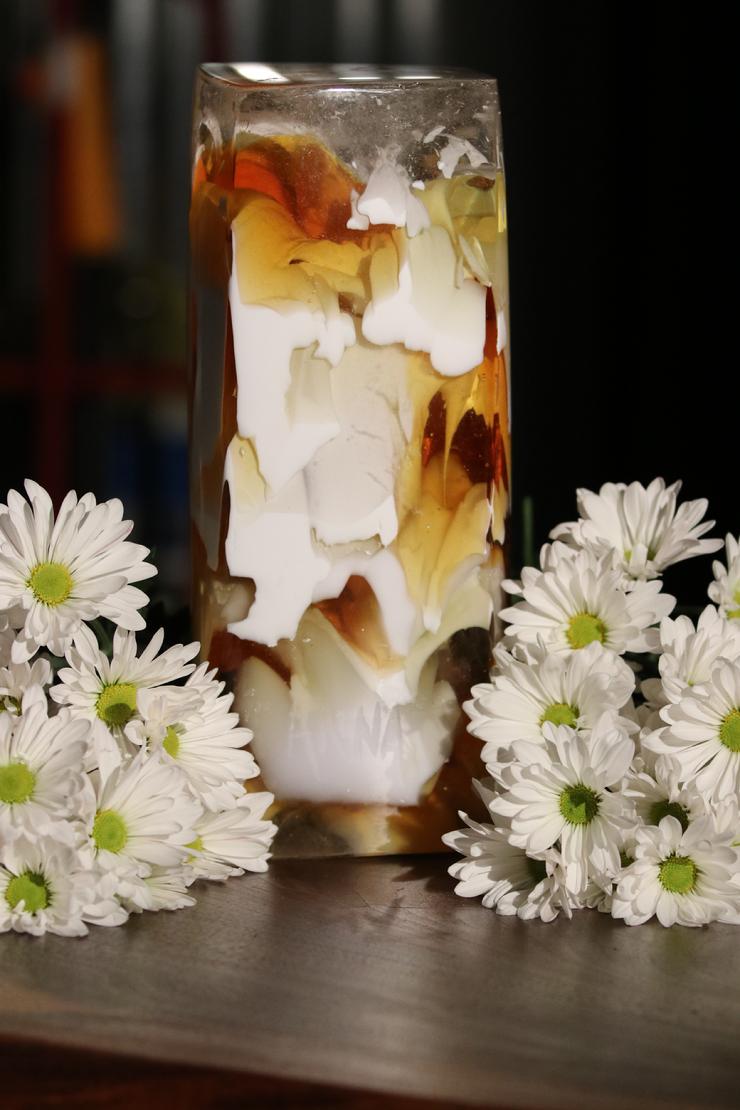 "Butchart #1" cast crystal, 16" x 5" x 5" 2018 by Kevin B. Flynn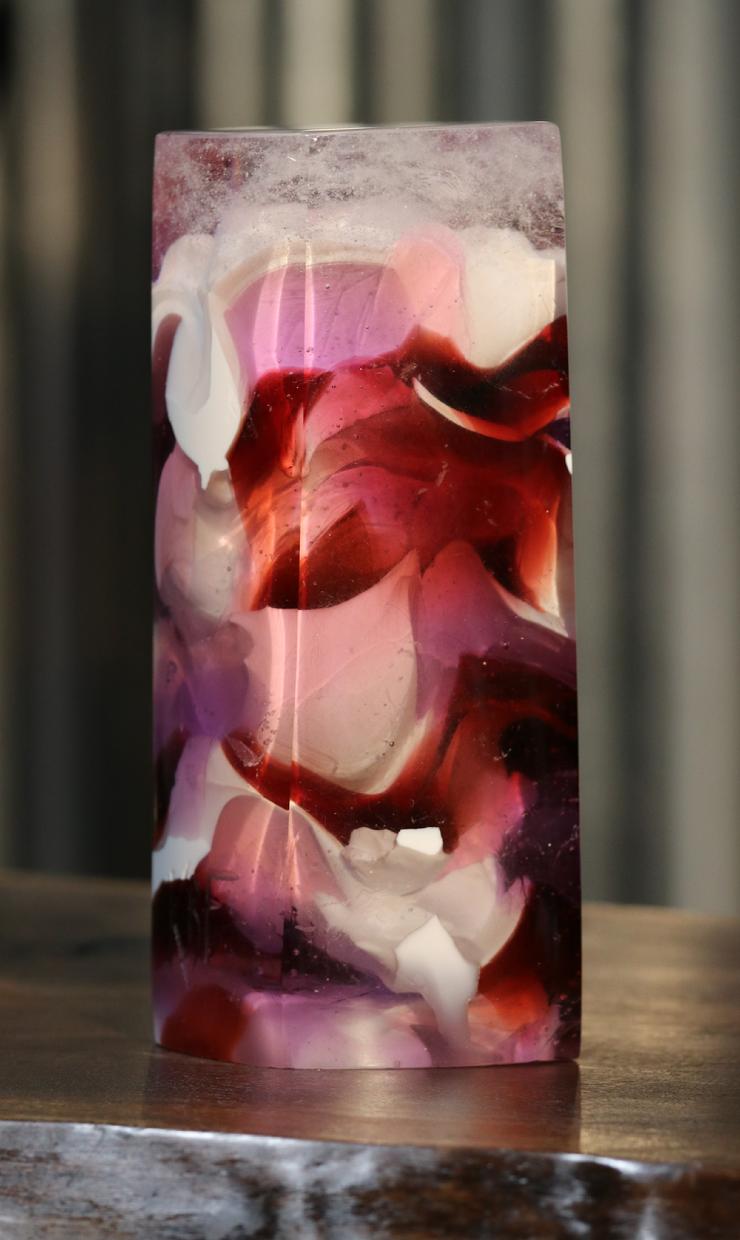 "Butchart #2" cast crystal, side view, 15" x 5" x 5" 2018 by Kevin B. Flynn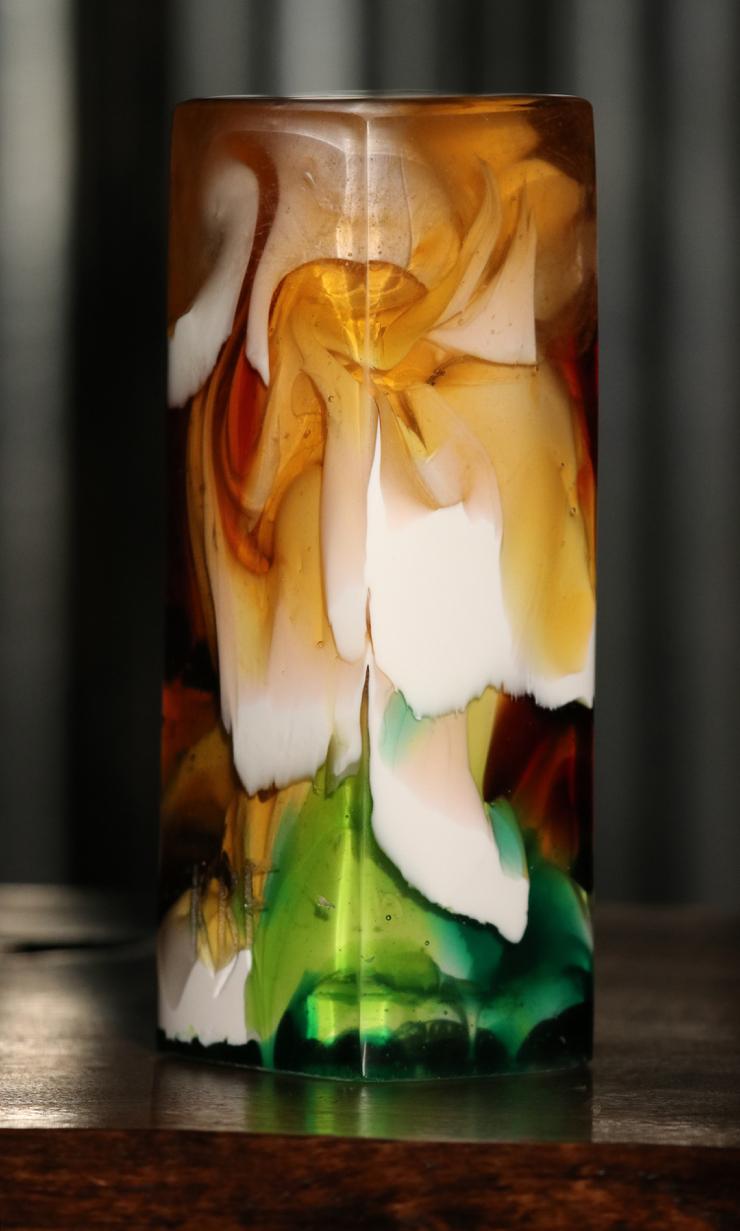 "Butchart #3" cast crystal, 15" x 5" x 5" 2018 by Kevin B. Flynn
"Butchart #5" cast crystal, 15" x 5" x 5" 2018 by Kevin B. Flynn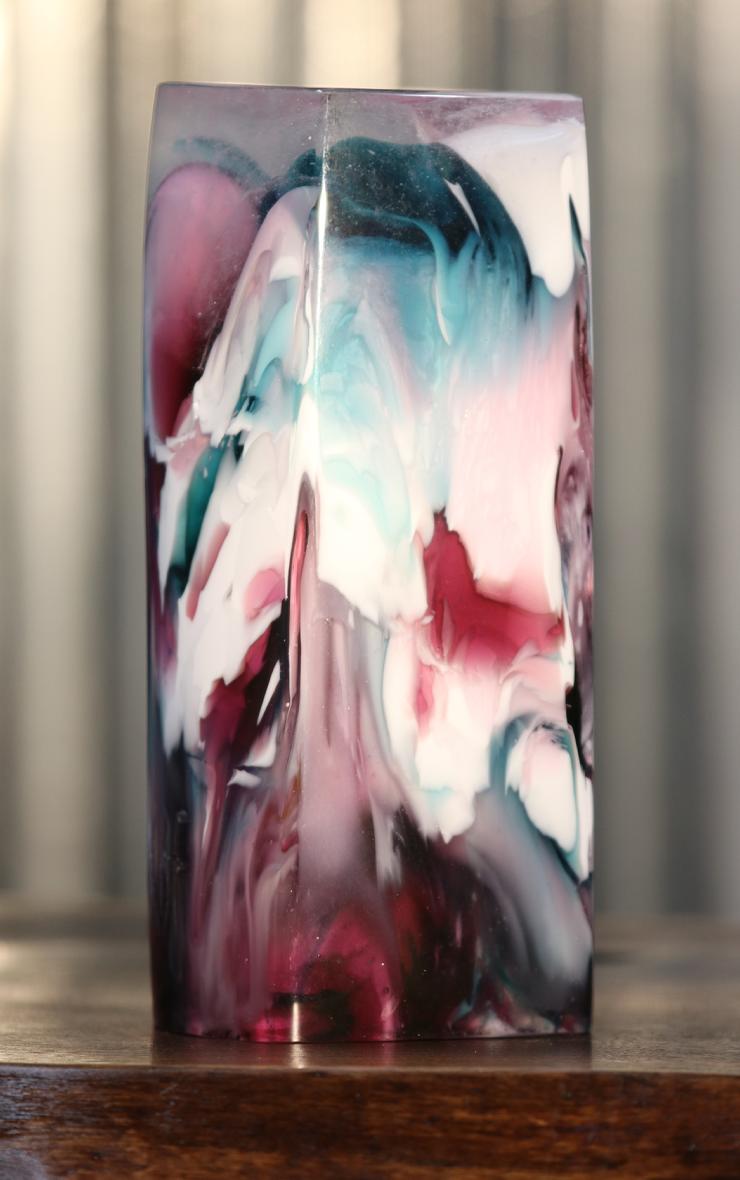 "Butchart #6" cast crystal, 15" x 5" x 5" 2018 by Kevin B. Flynn